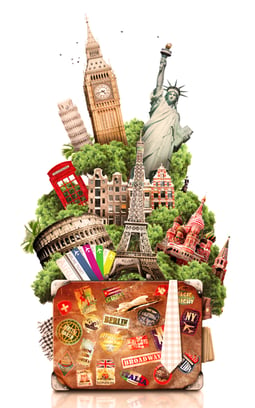 If you want your event to stand out and generate excitement, securing several big-ticket items like travel packages, concerts and behind-the-scenes tours is a great option.
Research shows people prefer spending their money on experiencesrather than things, and these highly popular auction items can serve as the centerpiece of your marketing and promotion strategies.
However, while experiences typically generate high bidding interest, they can be difficult to get donated and time-consuming to coordinate.
One no-risk option: using a trip or experience from a consignment travel provider like Winspire. You only purchase the trip if the winning bid exceeds the minimum (profitable) bid you set, and all the booking details are taken care of by professionals—making the trip a better experience for everyone involved. An added bonus: Unlike donated items, consignment travel packages can be sold multiple times, exponentially and easily increasing your revenue.
To maximize the benefits of these standout items, consider asking vendors and individuals to underwrite the cost. If you can get a sponsor to cover the cost of a weekend getaway or red-hot concert tickets, the organization pockets 100% of the winning bid. Plus, you can make the donor feel extra-appreciated by recognizing them in a live auction or displaying their name prominently on the silent auction bid sheet for their underwritten item.
Procuring the right auction items adds value and credibility to your event, raises more money and helps your organzation stand out in the crowded fundraising space. We hope this post provides some guidance for what can be a time-consuming, detail-oriented process.
And today we've only scratched the surface. For a step-by-step guide to item procurement with loads more tips, templates for donation requests and more, click below to download our eBook, An Introduction to Procuring Quality Charity Auction Items.
In the upcoming weeks, we look forward to further exploring auction best practices. We'll provide practical tips for promoting your event beforehand, resources to use during an auction, and ways to follow up with your event attendees.
Until then, we wish your auction committee success!